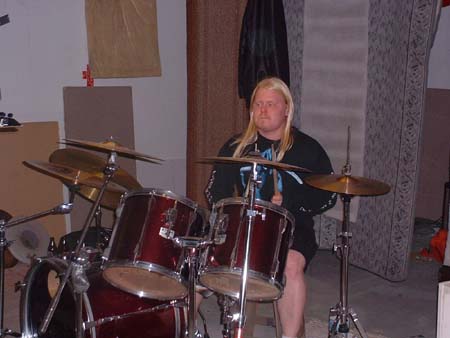 Greetings everybody!

Not much to tell about myself. I started playing drums in the age of 15, just by myself, no schools or other stuff. I started to play in my first band when I was 17, and we played hard death-metal.

On the leisure I try do some sporting too; mostly hockey, badminton, (table)tennis and some others... and of course heavy drinking always when available! KARJALAA!!